Who is Nikki McDonald.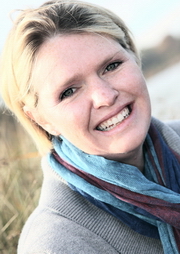 I was born and raised in Durban, South Africa. After qualifying with a Diploma in Human Resources Management, I turned to the exciting journey of recruitment and after gaining nearly 5 years of South African industry recruitment, I moved over to the UK where I have been working in recruitment of qualified finance professionals for top international FTSE companies.
My business approach is highly consultative, driven by value and quality. By developing a thorough and close relationship with both clients and candidates, I am able to confidently ensure that both parties' needs are met.
Statistics have shown that in 2009 - 2010, 39 000 South African job seekers in the UK returned to South Africa due to the recession and a need for a better work life balance and an outdoor lifestyle. This is expected to rise to 120 000 by 2012 as foreign work contracts expire and more redundancies in the UK take place.
My goal is to assist these future job seekers in the hope of securing work for them before ideally landing in South Africa.
Focus Areas
My key area of focus will be working with qualified finance & IT professionals looking for opportunities within the banking and commerce sectors.
My challenge and ultimate goal is to be known as the first choice supplier and provider of good quality South African professionals from the UK back into the South African market. I aim to play a major role in improving our South African Economy through recruiting career driven people, which for me would be my biggest sense of achievement.
Mission Statement: To become known as the first choice agent to contact when the decision of moving back to South Africa has been made.